What's Happening at IMC? – 2022 February Edition
Happy New Year to all our members and subscribers and welcome to the first monthly newsletter for 2022! IMC trust that the festive season provided you with a chance to re-energise as we move forward into another year ahead. Here's what IMC has scheduled for February to start the year off for you …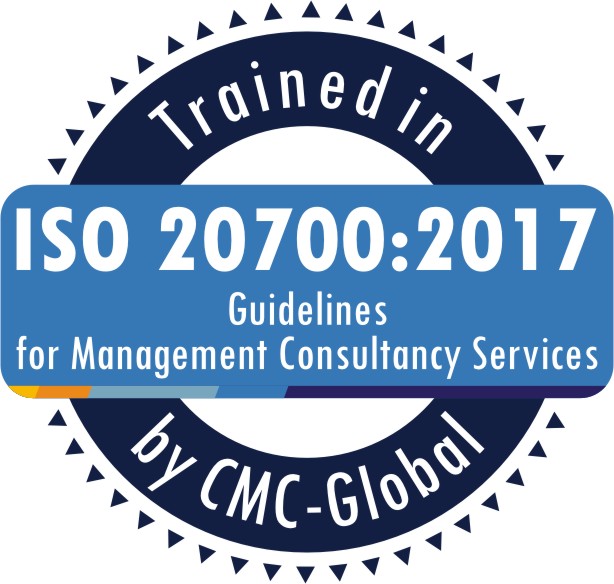 A perfect way to start the year is to undertake your ISO 20700:2017 training! Our first ISO 20700 Self-Declaration Checklist Training course is on Tuesday 15 February 2022 

The course is open to all practising management consultants and attendance at
training allows you to display the 'Trained In ISO 20700' logo on your marketing collateral, and electronically 'stamp' your project documentation as conforming to the Standard. Join our experienced trained trainers who have a wealth of consulting and standards experience as they take you through ISO 20700 and the Checklist. Places are strictly limited to allow for discussion and interaction. Click here to go to our Events page and register for the training. Or click here to learn more about ISO 20700. 
'Proposals and Contracts – everything you wanted to know but were afraid to ask!' – free* webinar 17 February

Our webinar program starts with a bang focussing on the all-important task of writing winning proposals and contracts. Brendyn Williams FIMC CMC is a contract specialist
and will outline best practice principles from the Management Consulting body of knowledge for ensuring that your proposals win you more business and your contracts include all of the essential ingredients to protect both you and your client.  Brendyn will share tips for best practice and highlight some common pitfalls to avoid. The event is *free for members and only $45 for non-members. Back up your ISO 20700 training with this additional webinar to start your year off right!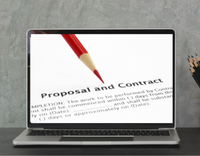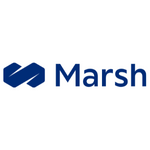 Insurance Tip of the Month – courtesy of Marsh*

Each month we will be including a helpful insurance tip from our partners, Marsh, which we hope you'll find helpful!All Management Consultants should hold Professional Indemnity and Public Liability insurance, so
What is Professional Indemnity Insurance?
Professional Indemnity is generally defined as an actual or alleged act, error or omission, misstatement, misleading statement, or breach of fiduciary duty or other duty committed when providing or failing to provide professional services.
What is Public Liability? Public Liability insurance is designed to protect your business against claims resulting from accidents or injuries that occur as result of your business activities. For negligence to third parties, this cover does not cover you, the insured, it covers the cost of compensation for third party personal injuries and loss of or damage to third party property in which you are legally liable for.

Small and Medium Business Professional Indemnity Insurance | Marsh (marshadvantage.com.au)
Tip – If you provide professional advice or service for a fee, you may need Professional Indemnity Insurance. Public Liability covers the Public, not you, the insured.
*Marsh Pty Ltd (ABN 86 004 651 512, AFSL 238983) ("Marsh") arrange insurance and is not an insurer. This brochure contains general information, does not take into account your individual objectives, financial situation or needs and may not suit your personal circumstances. For full details of the terms, conditions and limitations of the covers and before making any decision about whether to acquire the product, refer to the specific policy wordings and/or Product Disclosure Statements available from Marsh on request. Any statements concerning actuarial, tax, accounting, or legal matters are based solely on our experience as insurance brokers and risk consultants and are not to be relied upon as actuarial, accounting, tax, or legal advice, for which you should consult your own professional advisors. Marsh makes no representation or warranty concerning the application of policy wordings or the financial condition or solvency of insurers or re-insurers. Marsh makes no assurances regarding the availability, cost, or terms of insurance coverage.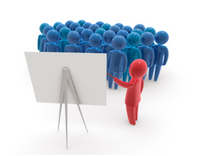 We want you! IMC is looking for presenters from our membership interested in sharing their expertise by delivering some of the webinars in our program. 

We know there is a wealth of experience amongst our members and we'd like to help you share it with others. IMC is a very collegiate association built on sharing knowledge and expertise for the betterment of us all in our practices and for our clients.
So we would love to hear from you if you would be interested in presenting a webinar during the year. We will shortly send out an email calling for Expressions of Interest with topic areas and how to apply. We would love to hear from you for those topics or other areas of expertise that you feel would be of interest and benefit to members.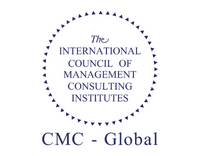 Asia Pacific and International news… Latest ICMCI news…
The Future Leaders Forum got off to a good start in 2021 and has some exciting initiatives planned for 2022. The Forum is designed to provide a range of avenues for younger management consultants to contribute to shaping the future of the profession. The Forum will provide opportunities to explore the skills needed by management consultants into the future, advanced technologies and the future of work, and ethics. The FLF LinkedIn group is an ideal place to display your posts directly. Jump in if you haven't already signed there. Click here to view Robert Bodenstein, ICMCI Chair, providing his insights in the first session on My Leadership Moments. 
IMC wishes to acknowledge the ongoing support of our valued industry Partners, Marsh, Deltek and Appenate.  Please consider contacting them with regards to software or insurance solutions that are tailored to IMC members' and clients' needs, and visit their websites for the latest thought leadership articles and research. 

Please reach out if there is anything that IMC can do to further support you to support your clients or you have a contribution of interest to our membership and subscribers and please follow us on the LinkedIn company page and Group page.

Kind regardsChristine Cox FIMC CMC B Ed Dip Consultancy
Executive Officer
E: eo@imc.org.au P: 03 8488 9907
W: www.imc.org.au