What's Happening at IMC? – 2022 April Edition
We are well into 2022 and the year continues to throw us some curve balls! In order to spare your Inbox of too much mail, we will be reducing the What's Happening newsletter to quarterly supplemented by regular updates in our LinkedIn Company page and LinkedIn IMC Group page – please check there regularly. We will, of course, send emails for events as they come up but we hope you enjoy the Quarterly update in the spirit of helping to reduce your Inbox!
News Flash!
IMC Conference 2022 – Canberra – Monday 10 October
'Getting ahead of the Curve'
SAVE THE DATE!
APRIL

Deltek & IMC Partner Event – Thursday 7 April, 2pm: 'Is It Time to Break Up With Your Project Management Tool?' FREE WEBINAR!
ERPs are a popular tool for improving a company's business performance and overall success. But is one always needed? What solution is best? What is the best way to assess a business's requirements?
Improving the performance of our client's business is our key priority as management consultants. This webinar is 'solution agnostic' and will walk you through how to evaluate a company's needs, who to include on the selection team and how to ensure the right voices are contributing to the decision-making process. You will also learn how to confidently recommend the final selection. Emma Moran, Managing Director, Senior Management Consultant, Intelligent Consulting Services will join Jing Zhan from Deltek to explore these points. Click here to go to our Events page and register for the webinar.
IMC Qld Chapter Event – Thursday 21 April, 5.30pm – 7.30pm, In Person & Online: 'Business Model Innovation' – Tim Kastelle, 'The Innovation Guy', Director of External Engagement, University of Queensland
Tim Kastelle is a highly engaging speaker and is widely published in leading innovation journals. He holds a degree in economics, an MBA and a PhD and is deeply committed to translating research into practice. Tim will explain what Business Model Innovation is and how it might be useful for you, your clients and your stakeholders, and how this is the most powerful form of innovation that any organisation can undertake. Click here to go to our Events page and register for the event.
---
MAY
Thursday 5 May, 4pm – 5pm: 'Pricing – how to increase your fees and not lose clients'
This webinar addresses a burning question for all management consultants! Following on from our very popular Pricing and Costing webinar last year, a panel of highly experienced management consultants will share their tried and tested strategies for increasing fees without losing your clients. Click here to go to our Events page and register for the webinar.

Our next ISO 20700:2017 Self-Declaration Checklist Training course is on Tuesday 10 May 2022 The course is open to all practising management consultants and attendance at the training allows you to display the 'Trained In ISO 20700' logo on your marketing collateral, and electronically 'stamp' your project documentation as conforming to the Standard. Join our experienced trained trainers who have a wealth of consulting and standards experience as they take you through ISO 20700 and the Checklist. Places are strictly limited to allow for discussion and interaction. Click here to go to our Events page and register for the training. Or click here to learn more about ISO 20700.
---
JUNE

DATE CLAIMER – Tuesday, 14 June, 1pm to 4pm, ICMCI Asia Pacific CMC-Global Hub Meeting – 'Future of Consulting in a VUCA World' IMC is delighted to be hosting this year's Asia Pacific Hub Meeting! Join us for the opportunity to meet the ICMCI Board and hear the latest developments in our profession at the global level. Network with other IMC members from our Asia Pacific neighbouring Institutes as well as other members from around the globe. The program will include a line-up of stellar speakers focussing on the latest developments in the area of sustainability, circular economy and the next economy with key takeaways to benefit your clients.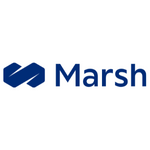 Insurance Tip of the Month – courtesy of Marsh*

Each month we will be including a helpful insurance tip from our partners, Marsh, which we hope you'll find helpful!
Vicarious Liability? What a big word, what does that mean?
Vicarious liability refers to a situation where someone is held responsible for the actions or omissions of another person.
A principal or you the insured can be considered vicariously liable for the actions of your contractors/sub-contractors under your supervision or direction.
In other words, you, the insured, can be sued for the actions or mistakes of your contractors, you can be vicariously liable.
Tip – make sure all your contractors and sub-contractors have their own current Professional Indemnity, Public Liability insurance and other relevant insurances.

* Marsh Pty Ltd (ABN 86 004 651 512, AFSL 238983) ("Marsh") arrange insurance and is not an insurer. This brochure contains general information, does not take into account your individual objectives, financial situation or needs and may not suit your personal circumstances. For full details of the terms, conditions and limitations of the covers and before making any decision about whether to acquire the product, refer to the specific policy wordings and/or Product Disclosure Statements available from Marsh on request. Any statements concerning actuarial, tax, accounting, or legal matters are based solely on our experience as insurance brokers and risk consultants and are not to be relied upon as actuarial, accounting, tax, or legal advice, for which you should consult your own professional advisors. Marsh makes no representation or warranty concerning the application of policy wordings or the financial condition or solvency of insurers or re-insurers. Marsh makes no assurances regarding the availability, cost, or terms of insurance coverage.

Member Update …. New Continuing Professional Development (CPD) By Law and CMC Recertification
Ongoing professional development and certification are the cornerstones of our profession. IMC is passionate about upholding these standards to the benefit of both the profession and our members. CMC recertification is now a requirement by ICMCI for all practising CMCs or those with a CMC wishing to re-join the profession and evidence of continuing professional development is pivotal to the process. To this end, the Board of IMC recently approved a By Law to implement an online process for recording and updating continuing professional development (CPD) records and also approved a process to be implemented for practising CMCs to recertify on a triennial basis. IMC will very soon be communicating the requirement for ongoing CPD to all professional members and the requirement for recertification to all practising CMCs.
Make sure you are following our LinkedIn Company page and our LinkedIn Members page to get all the current news about what is happening at IMC.
In addition, the ICMCI Future Leaders Forum is designed to provide a range of avenues for younger management consultants to contribute to shaping the future of the profession. The Forum will provide opportunities to explore the skills needed by management consultants into the future, advanced technologies and the future of work, and ethics. The FLF LinkedIn group is an ideal place to display your posts directly. Jump in if you haven't already signed there.
---
IMC wishes to acknowledge the ongoing support of our valued industry Partners, Marsh, Deltek and Appenate. Please consider contacting them with regards to software or insurance solutions that are tailored to IMC members' and clients' needs, and visit their websites for the latest thought leadership articles and research.

Please reach out if there is anything that IMC can do to further support you to support your clients or you have a contribution of interest to our membership and subscribers and please follow us on the LinkedIn company page and Group page.
Institute of Management Consultants