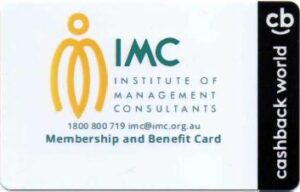 Your IMC Membership card is designed to put money back into your pocket with every purchase you make at over 150,000 Merchants, locally, online and around the world within the myWorld community.
Your card is linked to myWorld, an international shopping community that offers members of associations and clubs, attractive shopping benefits in the form of Cashback and Shopping Points. IMC will also receive a small 'thank you' (1% of the total net value of your purchase) from the merchants for any purchases that you make.
Your digital membership card will display your name and can be located on your smartphone by tapping the myWorld logo in the centre at the bottom of the myWorld app and then tapping on the myWorld card icon on the left.