Key Advantages for High Growth Consulting Firms
The recently completed 2022 Hinge High Growth Study surveyed over 450 consulting firms, including some of the fastest growing firms in the world. The results show that firms are no longer concerned about an uncertain future, they're now focusing on taking the actions necessary to implement new technological solutions to manage future growth.
When reviewing the results of this year's study, Hinge discovered four key advantages that stood out for successful high growth consulting firms vs their no growth peers: Technology, Talent, Marketing, and Strategy.
Let's take a look into two of the key advantages for consulting firms this year:
1. Technology
High growth consulting firms have a significant advantage relating to the adoption and implementation of business software and automation products. High growth consulting firms reported higher levels of automation maturity, enabling them to support service delivery at a higher rate.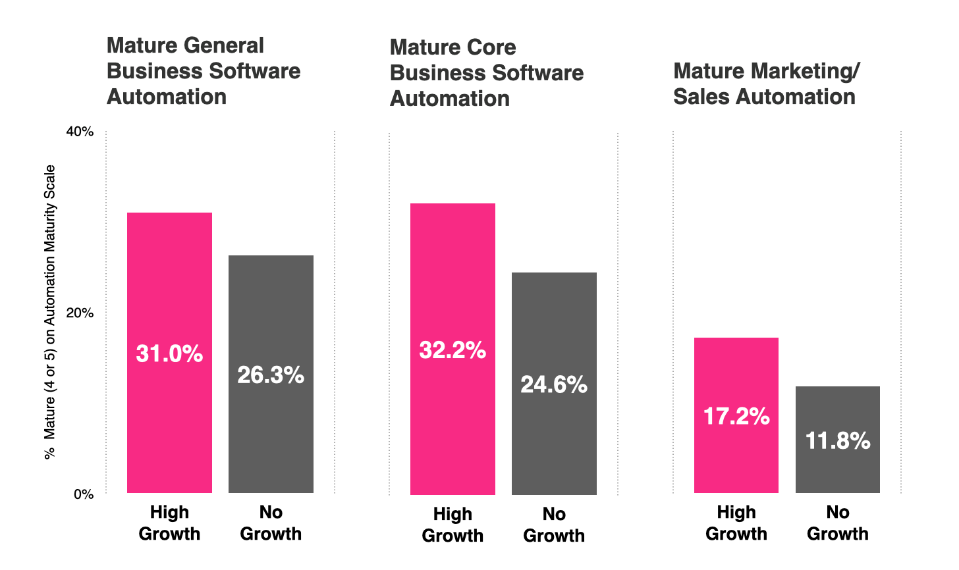 While workflow and process automation tools are hot topics with no growth firms, high growth firms have given software solutions a central role in their growth strategy, propelling their success. The use of CRM systems also has a strong correlation with growth. High growth consulting firms use CRM's 37% more than no growth firms. This allows high growth firms to better track sales pipeline and to tailor and automate delivery of more relevant content to their prospective clients.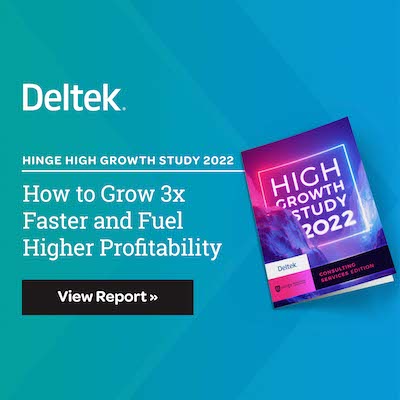 2. Talent
In the era of 'the Great Resignation', consulting firms are finding themselves at the centre of the war on talent. People are at the heart of any professional services organisation, and not being able to find, hire and retain the right talent can pose a huge challenge. High growth firms have an advantage, however, there is still an increase of concern around the shortage of top talent.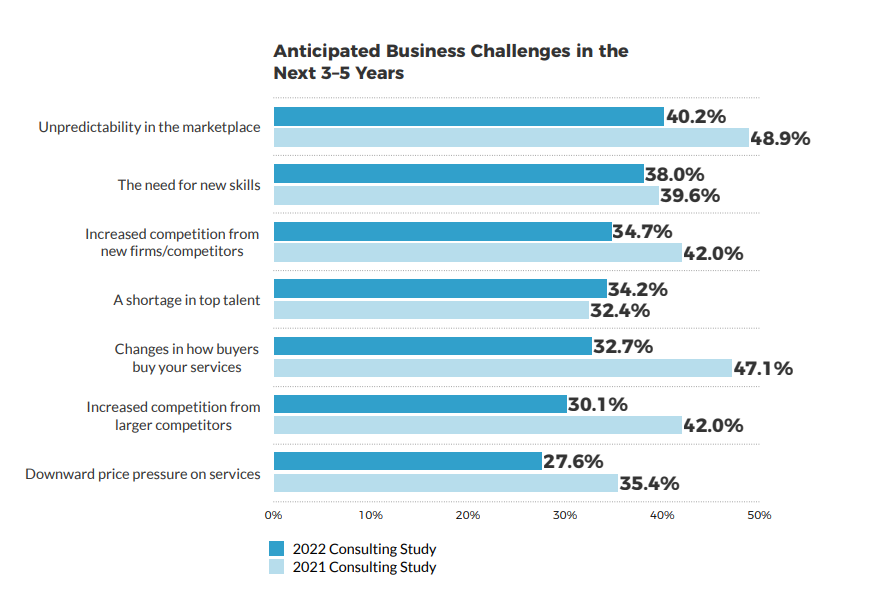 In addition, one avenue high growth firms are capitalising on is outside talent in the form of agencies and freelancers. Retaining outside talent can be a flexible alternative to hiring and is especially true for more specialised skills such as SEO, graphic design, or research.
What about the other 2 advantages? The 2022 Hinge High Growth Study reveals key insights and takes a deep dive into all four key advantages for high growth consulting firms.
Originally posted on Deltek.com on March 15, 2022